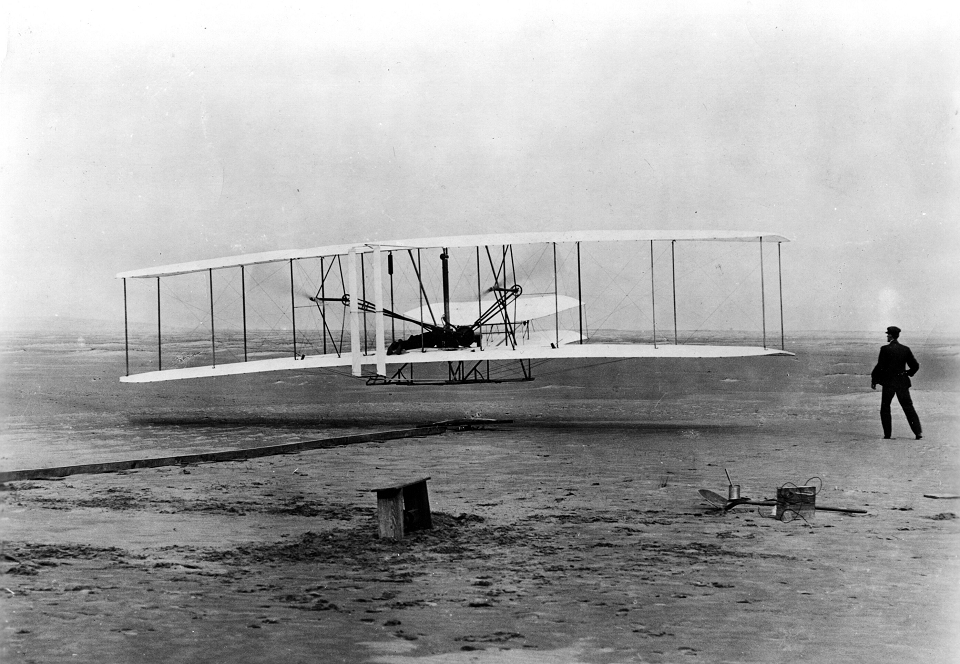 115th Anniversary of Powered Flight – Our biggest celebration December 16 & 17, 2018. Wright Brothers National Memorial Park admission is free on December 17 and the Anniversary program begins at 9:00 a.m. THIS IS A MONDAY, so plan early so you don't miss it! No longer a hidden figure in the history of NASA and Aviation, Mrs. Katherine Johnson will be inducted into the Paul E. Garber First Flight Society Shrine on December 17th!
TENTATIVE PROGRAM OUTLINE DEC 17, 2018 – WRIGHT BROTHERS NATIONAL MEMORIAL
8:30 AM PRELUDE BAND CONCERT Northeastern High School Band, Wayne James, Director
8:45 AM OPENING OFFICIAL CEREMONIES Arthur J. Lamothe, President, First Flight Society, Inc.
PRESENTATION OF COLORS Civil Air Patrol Cadets, NC & VA Wings
PLEDGE OF ALLEGIANCE
NATIONAL ANTHEM Echo of Heritage
INVOCATION Pastor Marc O'Neal, Camden United Methodist Church
OFFICIAL WELCOME Dave Hallac, Superintendent, NPS Outer Banks Group
RECOGNITION SPECIAL GUESTS Arthur J. Lamothe, President FFS
TRIBUTE TO KATHERINE G. JOHNSON & INDUCTION Dr. Tom Crouch, Senior Curator, Aeronautics, Smithsonian Institute
INTO PAUL E. GARBER FIRST FLIGHT SHRINE
INTRODUCTION OF SPEAKER Dr. Charles Davidson, FFS Board of Directors
KEYNOTE SPEAKER Dr. David E. Bowles, Director, NASA Langley Research Center, Hampton, VA
WRIGHT BROTHERS STORY Aimie Ginnevere, WBNM Park Ranger
Wreath Presentation by 1903 Witness Descendants Darrell Collins, Historian, FFS Lifetime Member
10:35 AM NASA TRIBUTE – WRIGHT BROTHERS NATIONAL MEMORIAL FLYOVER